Gila monstrosity
From Twilight Heroes Wiki
Return to outskirts of Area 54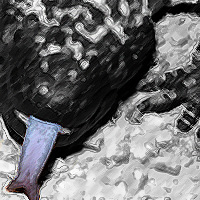 You are fighting a Gila monstrosity.

The normal Gila creature is already called a monster, so an even bigger, meaner, mutated version has got to be even more monstrous, right? Right.

Hit Message(s):
Hit Message 1
Hit Message 2


Critical Message(s):
Critical Hit Message 1
Critical Hit Message 2


Miss message(s):
Your opponent attacks ... and misses.
Miss Message 2


Fumble Message(s):
Fumble Message 1
Fumble Message 2


Victory! You beat up your foe and win the combat!

You gain 62 experience.
Location(s)