Magnetron
From Twilight Heroes Wiki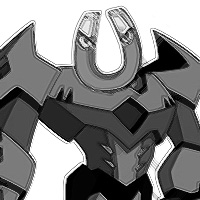 Magnetron
You are fighting Magnetron.
Also known as 'the walking magnet' and 'mag-neato' in his earlier days before getting in a feud with a superior villain, Magnetron generally leans toward electromagnetic attacks rather than metal-based attacks.
Your opponent attacks ...

Hit messages:

Magnetron uses a pulse of energy to accelerate some of your particles with respect to other of your particles. Bodies aren't designed for such treatment, so it's quite painful.

(electric) damage

Magnetron "charges" you. No, not with electrons, but just physically running at you. Guess maybe those quotes around "charges" might have been misleading.
He zaps you with more than a gigawatt of electricity. Why yes, it was precisely 1.21 gigawatts. How'd you know?

(electric) damage

He hits you for X damage.

Critical hit message:

Your opponent has a critical hit! He hits you for X damage.



Miss messages:

Magnetron makes a move at you, but you brush him off with the old "I'm just not feeling that spark" excuse.
Magnetron tries to blast you with electricity, but he's been grounded.
Magnetron shoots electricity at you, but misses. "Watt's the matter?" you taunt.
Fumble messages:

Your foe fumbles! He takes X damage.

Victory! You beat up your foe and win the combat!

You gain (8*Level, cap 400) experience.
You got an item: Magnetron's mantle

(Guaranteed Drop)

Known resistances/weaknesses
Verified to have no resistances or weaknesses.
Locations
References