No carrier
From Twilight Heroes Wiki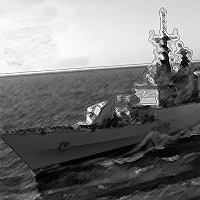 no carrier
You are fighting a no carrier.
It might be a battleship, it might be a cruiser. One thing's for sure, that's no carrier.
Your opponent attacks ...

Hit messages:

While you're busy facing off against the no carrier, its companion submarine surfaces and torpedoes you.

(fire) damage

Unwisely you mock the "no carrier" meme, and the entire slashdot crowd mods you -1, Curmudgeon.

(psychic) damage

The no carrier briefly pulls the plug between you and the computer system. Unlike being in the Matrix, it doesn't kill you. It just hurts a lot.

(electric) damage

It hits you for X damage.

Critical hit message:

Your opponent has a critical hit! It hits you for X damage.



Miss messages:

As it prepares to attack, you quickly call out F1 through F5 and sink its battleship! It has to retreat and gather more support.
It tries to attack, but gets cut off suddenl-- [no carrier]
The no carrier tries to pull your plug from the computer system, but you can read the falling green characters and see the move coming.
Fumble messages:

Your foe fumbles! It takes X damage.

Victory! You beat up your foe and win the combat!

You gain 15 experience.
Known resistances/weaknesses
Verified to have no resistances or weaknesses.
Locations
Notes
Occurs when you choose "ftp", "http", "link", "net", "port", "slashdot", "spider", "telnet", "web", or "www" on There's a Blog.Org for This.
Using a degausser destroys this foe, yielding subscript beta.
References