User:Zillow
From Twilight Heroes Wiki
Character Information for Zillow (#1531)

Class: Always a Psion at heart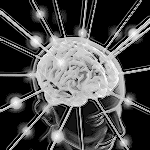 Current level: 1 - 11
Merit Badges:
Hero's Journal
You have made friends with Susan Novak, a scientist at the university. You can find her there if you have science-related questions.
Personal Rankings for Stats
Strength: 10
Intellect: 10
Reflexes: 12
Base HP: 112
Base PP: 10
XP: 12

Computed nightly. Compared to all players who have logged in during the past 60 days.
Virtual Reality Gaming Center Status
Flight Simulator rating: 457
Empire Building rating: 252
Virtual Sports rating: 252
Sector 7-Gamma
You have defeated 615 robots in Sector 7-Gamma
Space Donations
Trick or Treat
You had a mob of 23 trick-or-treaters this year.
S.U.I.T. Software Contributions
S.U.I.T. Points earned for data processing: 1,617
Astral Stock Exchange Earnings
Cave Invaders
You cleared 28,424 pounds of rock from the collapsed mine
You defeated 1,625 creatures inside Sunset Strip Mine
Hyde Park Foes
You defeated 3,702 frusion creatures in Hyde Park
Ursula's Evil Toys
You have defeated 912 of Ursula's evil toys
Contributions to Twilight Heroes
After Ryme's Typo On Jan. 28
Zillow
Chips: 646,255,000 
Time: 2:30:05 AM

Bedtime: 2:33 AM (~0 turns left)